---
---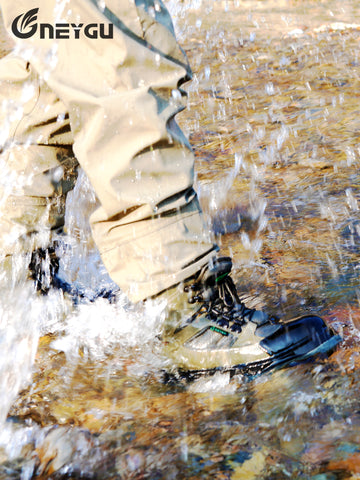 NeyGu is a brand own 16 years experience in wading gears.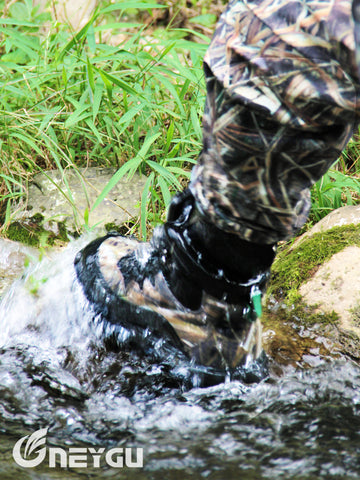 The anti-slip rubber sole wading boots fit users step on muddy riverbed, snow, swamp or other soft slippery ground. The Anti-Slip sole promise you stable on the soil or snow ground.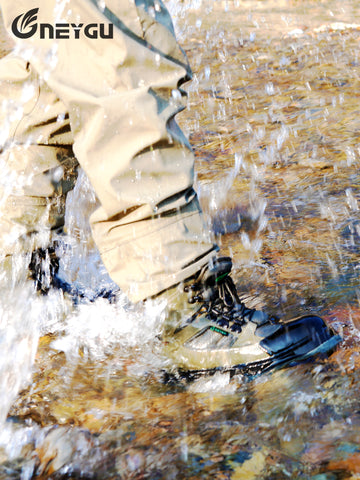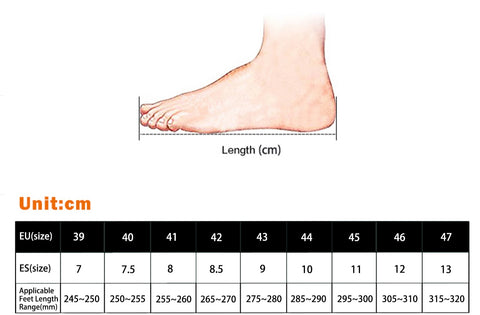 There are another layer of shockproof cushion in the sole, so that protect user comfortable and safe when stepped on sand, soil, snow or other ground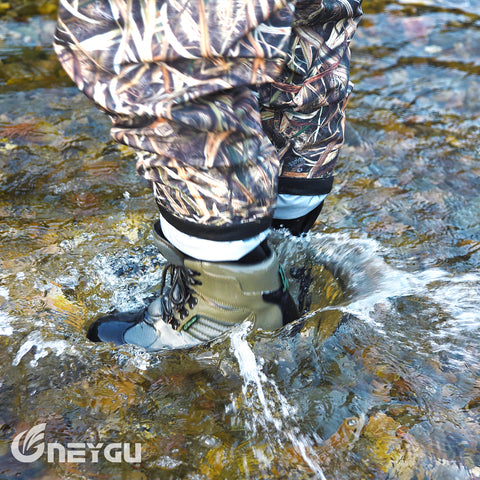 All the boots adopt the material which is Immersion resistance, so that promise the wading boots durable.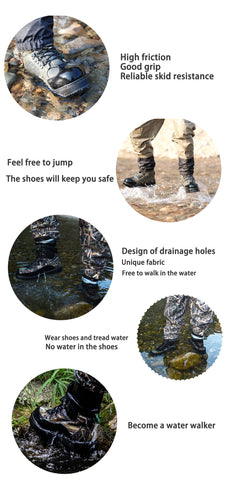 The boots fabric adopt reliable hydrophobic material, add the draining hole at the bottom of the boots. Promise user move convenient in water and up bank.
6. Our boots adopt Stitching + Glue seam sealed procedure, so that promise the boots durable. According to our clients' experience, the wading boots can be used for 18~24months upon users maintain it well, such as keep the boots clean, dry and keep away from sunshine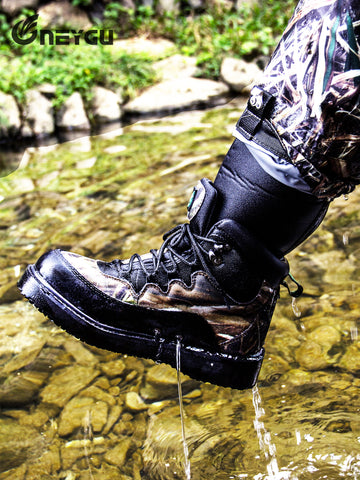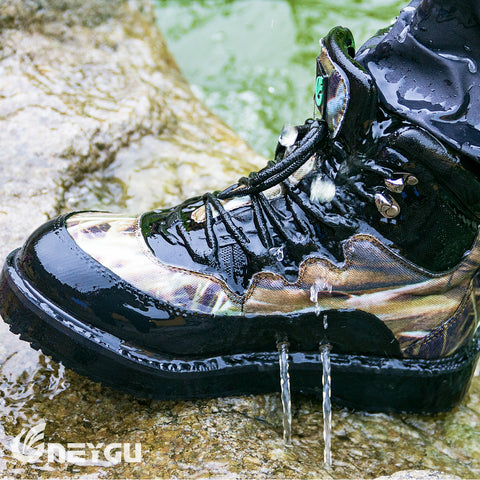 ---