---
---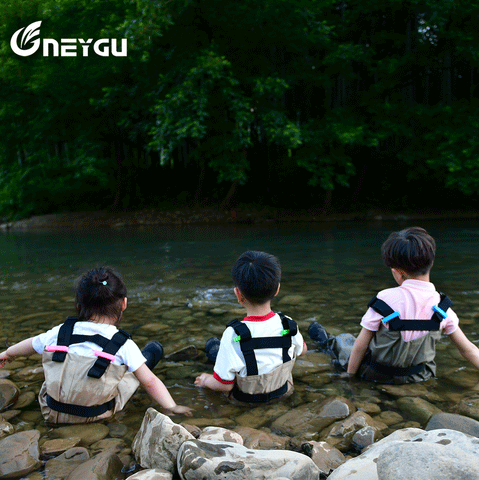 Adopt Guarantee Fabric  which Waterproof pressure data get 10000mm ;   Breathable  data get 3000ml/㎡/24hours.  So that promise your child safe and comfortable in water pool, or muddy & snow ground.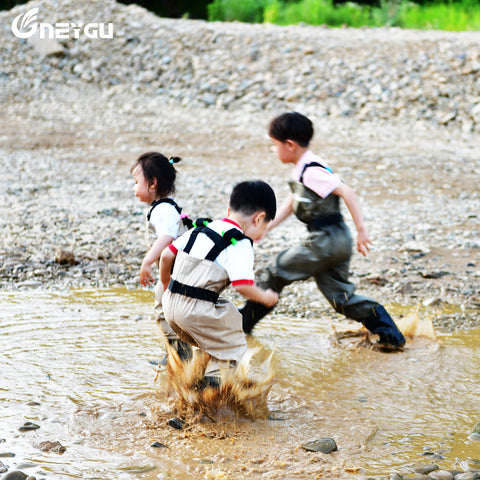 The wader boots adopt the 4mm neoprene lining,  and the boots surface natural rubber contents  ≥43% , so that promise the wader boots durable and the waders  waterproof  guarantee.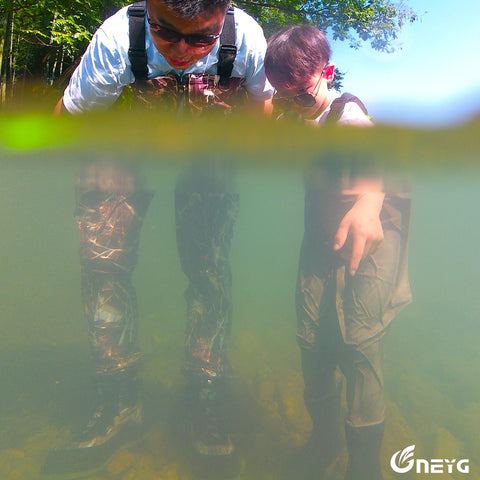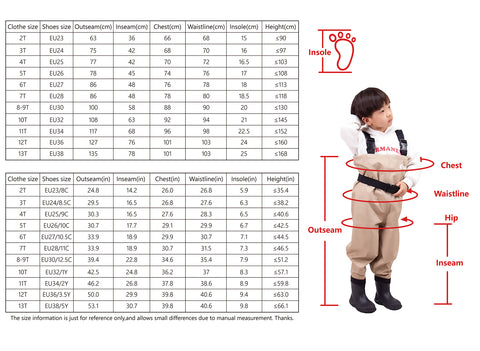 All our  fabric rolls must be passed the breathable test in laboratory before production.   All finished products must be passed the waterproof pressure tanks  before packed.  So NeyGu give parents more sense of security upon their kids in the waders. 
Few brand keep each rolls fabric, and each waders must pass the rigorous test like us. 
All our kids waders advertise photos and video adopted our executives own children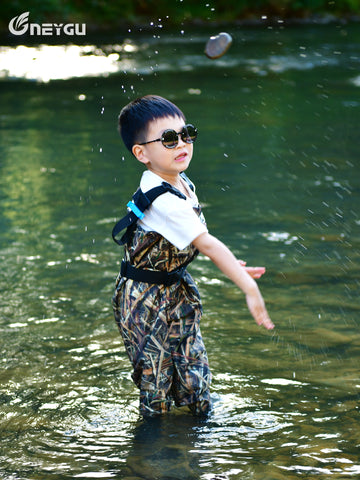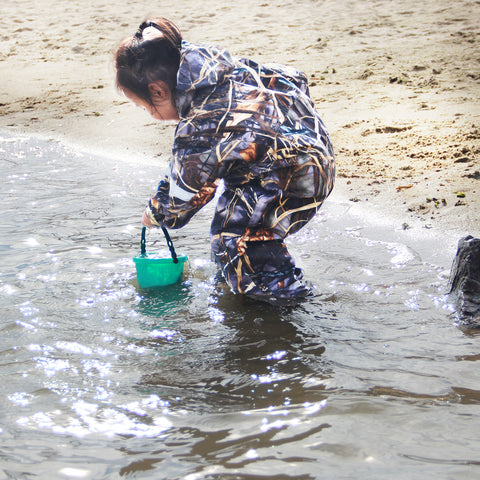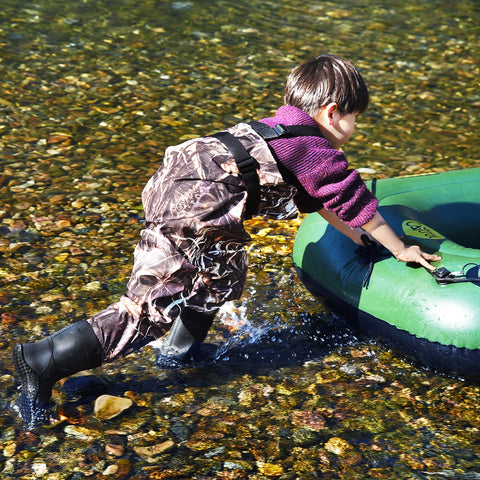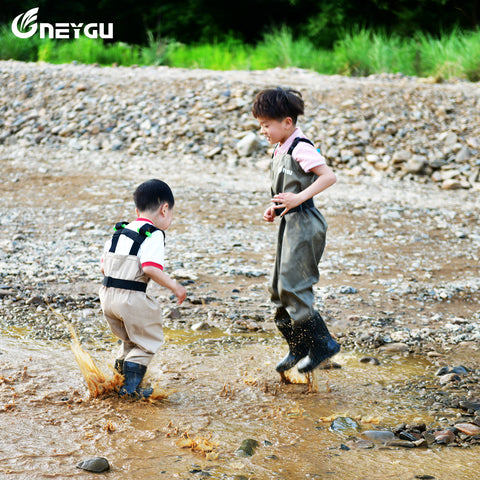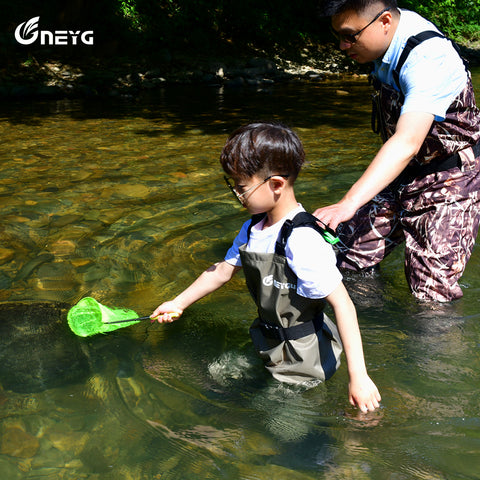 This is why NeyGu Wader is a little expensive than other lower quality brand waders.  We can't pay any more attention in low cost,  as it refer to children safe and healthy. Any leak might cause kids get cold or other ill.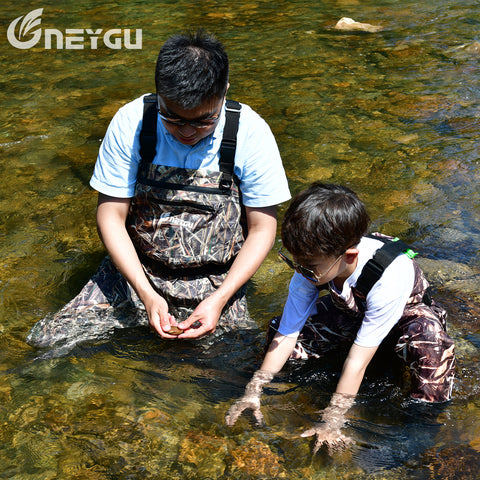 ---